Get Started
This course is currently closed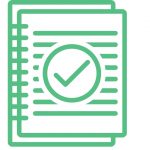 NOTE: there may changes to handouts/resources prior to the start of the workshop -- be sure you have reviewed any versions you may have downloaded to make sure you have the latest version
DISCOUNT CODE: LEVELSLEARNERS50
Available for 2 weeks starting the live broadcast date. Limit 1 use per purchase.
COPYRIGHT AND DISTRIBUTION POLICY
TalkTools® in-person, virtual streaming and/or recorded lectures and any related course materials are copyrighted. TalkTools® also maintains publishing and distribution rights of said content. Materials in any course are only for the use of learners enrolled in this course, for purposes associated with this course, and may not be retained by the learners once the course had ended or expired. Unauthorized retention, duplication, publication, distribution, or modification of copyrighted materials is strictly prohibited and is subject to the Copyright Laws of the United States.
Level 3 candidates must also submit the Course CEU Survey in order to receive CEUs for this course. Certificates will be awarded after all testing is completed and approved.