Get Started
This course is currently closed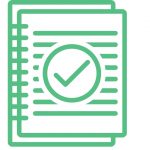 Speech development can be challenging for children with Down syndrome, due to various factors including: dysarthria, hypotonia, TOTs, sensory regulation and oral motor development. This webinar will provide techniques and treatment options for speech development when working with clients with Down syndrome. Orthodontic and airway collaboration will be discussed.
Participants will be able to:
Identify the differences between dysarthria, hypotonia, sensory, TOT's and Apraxia of speech.

Identify proper avenues to refer patients to outside professionals in support of speech clarity development.

Use sensory-motor activities to facilitate better speech sound placement for target sounds.
10 mins: Welcome

10 mins: Overview of Dysarthria, Hypotonia, TOTs, Apraxia of Speech.

5 mins: Overview of Professional Referrals

40 mins: Demonstration of Tools/Therapeutic Strategies

5 mins: Q & A
NOTE: there may changes to handouts/resources prior to the start of the workshop -- be sure you have reviewed any versions you may have downloaded to make sure you have the latest version
Available for 2 weeks after the live broadcast date. Limit 1 use per purchase.
COPYRIGHT AND DISTRIBUTION POLICY
TalkTools® in-person, virtual streaming and/or recorded lectures and any related course materials are copyrighted. TalkTools® also maintains publishing and distribution rights of said content. Materials in any course are only for the use of learners enrolled in this course, for purposes associated with this course, and may not be retained by the learners once the course had ended or expired. Unauthorized retention, duplication, publication, distribution, or modification of copyrighted materials is strictly prohibited and is subject to the Copyright Laws of the United States.