Get Started
This course is currently closed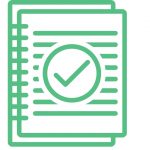 Infants and toddlers with TOTs often have a history of difficulty feeding at the breast and/or with bottle feeding. As these infants prepare to transition from exclusive breast/bottle feeds to complementary feeds these challenges may persist.
This session focuses on supporting the transition to solid foods using an oral sensory motor approach paired with adapted baby-led weaning techniques (ABLW).
Participants will be able to:
List at least 3 challenges to introducing solid foods in infants with a history of TOTs.

List at least 3 benefits of combining a sensory motor approach to feeding with ABLW techniques.

Identify at least 4 integrated feeding techniques.
5 mins: Introduction

10 mins: Implications of Breastfeeding challenges

10 mins: A review of the motor skills for chewing

10 mins: Goals of a pre-feeding and therapeutic feeding program

20 mins: How to integrate a sensory motor approach with ABLW techniques.

5 mins: Conclusions
NOTE: there may changes to handouts/resources prior to the start of the workshop -- be sure you have reviewed any versions you may have downloaded to make sure you have the latest version
Available for 2 weeks starting the live broadcast date. Limit 1 use per purchase.
Virtual streaming workshops and webinars are recorded during the time of broadcast;
the recorded presentation will be accessible to participants for 2 days after the virtual streaming broadcast date.
COPYRIGHT AND DISTRIBUTION POLICY
TalkTools® in-person, virtual streaming and/or recorded lectures and any related course materials are copyrighted. TalkTools® also maintains publishing and distribution rights of said content. Materials in any course are only for the use of learners enrolled in this course, for purposes associated with this course, and may not be retained by the learners once the course had ended or expired. Unauthorized retention, duplication, publication, distribution, or modification of copyrighted materials is strictly prohibited and is subject to the Copyright Laws of the United States.
RECORDED PRESENTATION IS AVAILABLE FOR 2 DAYS AFTER THE BROADCAST DATE ENDS