Get Started
This course is currently closed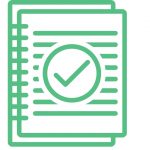 Speech-language pathologists are taught anatomy and physiology in graduate school with a strong focus on labeling muscles and nerves and which nerves innervate specific muscles for speech and swallowing. Many clinicians however lack confidence when it comes to associating structural anomalies with specific function. For example, what dental issues should we look for when assessing a tongue-tie? What is long face syndrome and why is it important?
The American Speech-Language and Hearing Association (ASHA) published a Practice Portal on Orofacial Myofunctional Disorders (OMD) in 2018. The portal suggests that when assessing an OMD, the clinician "will assess structural differences or abnormalities (e.g., proportion and symmetry) of the orofacial complex (including face, nose, eyes, ears, mouth, skull, and profile)" (Asha, n.d.). The portal also outlines the assessment of soft tissue, frena, dentition, airway space and the tonsils.
Robyn has been teaching introductory and advanced courses in orofacial myology for over 25 years. This MYOTools series course will use Robyn's structural assessment form to help participants (SLPs, OTs, RDHs) analyze the orofacial complex with specific associations to functional implications for breathing, eating and speaking. Participants will be quizzed in an interactive visual experience.
Robyn's take away structural screening and assessment MYOTools takeaways can be used with clients, patients, and students that very same day. Whether you are new to orofacial myofunctional and craniofacial disorders or need a refresher, reviewing the functional implications of structural abnormalities will help you take a new look at your caseload and what may be needed to boost progress.
Participants will be able to:
List 3 dental anomalies that are associated with myofunctional issues.

List 3 structural and/or functional symptoms of tethered oral tissues.

Describe at least 2 abnormalities of the soft tissue.
15 mins: Introduction and Overview of Orofacial Myofunctional Disorders

15 mins: Hard Tissue

15 mins: Dentition

20 mins: Soft Tissue

10 mins: Airway

10 mins: Tone

25 mins: Functional Implications

10 mins: Q & A
NOTE: there may changes to handouts/resources prior to the start of the workshop -- be sure you have reviewed any versions you may have downloaded to make sure you have the latest version
Available for 2 weeks starting the live broadcast date. Limit 1 use per purchase.
Virtual streaming workshops and webinars are recorded during the time of broadcast;
the recorded presentation will be accessible to participants for 2 days after the virtual streaming broadcast date.
COPYRIGHT AND DISTRIBUTION POLICY
TalkTools® in-person, virtual streaming and/or recorded lectures and any related course materials are copyrighted. TalkTools® also maintains publishing and distribution rights of said content. Materials in any course are only for the use of learners enrolled in this course, for purposes associated with this course, and may not be retained by the learners once the course had ended or expired. Unauthorized retention, duplication, publication, distribution, or modification of copyrighted materials is strictly prohibited and is subject to the Copyright Laws of the United States.
RECORDED PRESENTATION IS AVAILABLE FOR 2 DAYS AFTER THE BROADCAST DATE ENDS